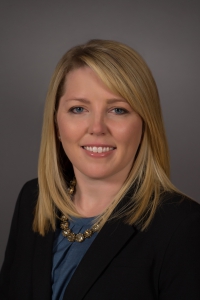 Posted by: Jennifer Breen
I love this opportunity to blog about my personal history, and take some time (quickly – I promise!) to reflect on the path that led me to selling corporate housing. It is an industry I happened upon, and I couldn't be more grateful for the opportunities I have stumbled on along the way.
I graduated from Washington & Lee University in Virginia in 1997 with a double major in print journalism & mass communications and politics. I know – perfect for corporate housing. I had lived in a very small town for my four years of college, and I was ready for a big city again. So, my now-husband and I decided to head to Chicago so I could apply for an internship with the Chicago Tribune, and he could work at the Mid America Exchange at the Board of Trade.  I remember driving our uhaul into Chicago (my first time ever here), coming up Lake Shore Drive, and trying to figure out how the Atlantic Ocean reached this far into Chicago 🙂 I had never seen a lake with a beach and waves, and with people playing volleyball along the shoreline.  I knew I was falling in love with this city immediately.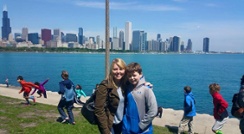 So, along the way to trying to get a job at a newspaper, I took a part time job at a window washing company with a small housekeeping division. I ended up working there for about 18 months, and was approached by a large management company to come assist with their operations. I declined the job. However, that same management company (Charles E. Smith Residential) came back to me and asked me if I would consider taking over all of their housekeeping operations for their corporate housing division, called Smith Corporate Living. And this is where my leap into self-employment began.
I took the plunge on December 18, 1998 and established WorkForce Cleaning during one of the worst snow storms in Chicago history. My team of three housekeepers and I were digging through snow (literally…using frying pans at one point) to get to the corporate apartments, and I started to question what I was doing. However, once the city thawed and we figured out what we were doing, Smith Corporate Living gave us a contract to clean all 500+ of their corporate apartments. We grew to 35 employees by summer 1999, and never looked back.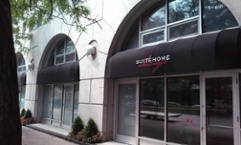 I started to get the urge to try something new in 2005 (the 7-year itch!). Smith Corporate Living had been sold, and we were working for a large, global corporate housing company. I thought maybe I should give running my own temp housing company a try. I made a bid to buy the Marriott Execustay franchise here in Chicago. I made it to the final two, but lost to a firm who already owned the other franchise in Baltimore. Ten days later, I signed the lease on my first apartment at One Superior Place in downtown Chicago, and founded Suite Home Chicago.
I can't tell you how proud I am of this company. What I envisioned for Suite Home Chicago and what it has become are two very different things.
I thought I would run a small temp housing firm alongside my cleaning company, and maybe grow it to 50 units. Instead, I sold WorkForce in 2012 and turned my attention to Suite Home Chicago. We now manage an average of 350+ units throughout the Chicagoland area year-round, we are part owners of global corporate housing company called GO Furnished Housing, and we are preparing to open up our second office location in the northern suburbs. In addition, we bought and rehabbed a 5,000-sq foot office space in Old Town, just minutes away from the majority of our apartments, and finally gave Suite Home Chicago its own permanent "home."
It has been a tremendous ten years for the company. And it has been an even more tremendous almost 20 years since I drove into Chicago and made this great city my home. I'm raising my five kids (ages 13 years-20 months) here, and my favorite thing to tell them is "if you are bored in Chicago, it is your own fault." They have the museums, park districts, Lincoln Park and so on within walking distance. There is always something to do. I tell our Suite Home guests the same thing.
It is amazing to look back and see how full circle I have come. Now, when I drive up Lake Shore Drive, I look forward to seeing my two oldest playing volleyball on those same sandy beaches that are my first memory of arriving to Chicago. Who knew back then that I would become this city's biggest fan.
To reach Suite Home Chicago, please visit 5zu.feb.myftpupload.com, or contact us at (312) 638-0891 or [email protected]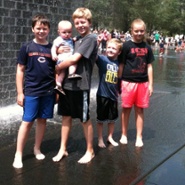 Topics: Team Spotlight